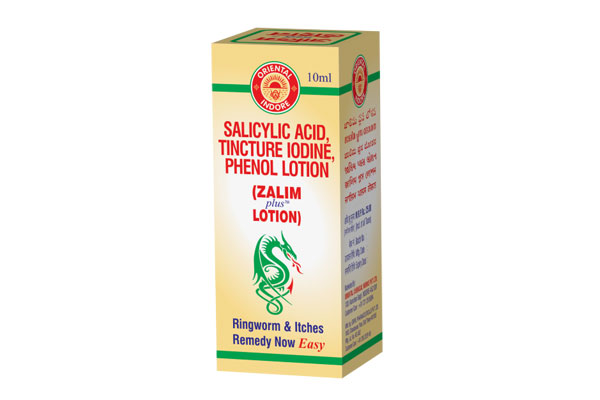 ZALIM PLUS LOTION
₹ 25.00
Availability: In Stock
Product Description
ZALIM plus LOTION : For Ringworm & Itches
Zalim plus Lotion :- is a strong antiseptic germs killer made for external use only. It is used mainly in the treatment of Ringworm ,Itches ,Tinea Corporis ,tinea Curis , Tinea Pedis , Treatment of fungal Infection of skin and super infection.
Usage : apply once daily at the affected area by bottle nozel, spread with cotton if necessary. Continue for a week after lesions have disappeared.
Caution : discontinue if hypersensitivity occurs. Consult Doctor if symptoms persist
For external use only , keep away from eye & children
For better result use zalim plus cream and zalim plus lotion alternatively .